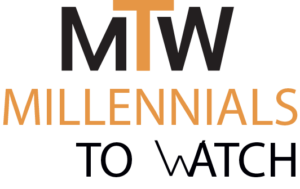 Once again, we'd like to thank the larger Dallas-Ft. Worth community for nominating millennials making moves across different industries in the metroplex. We are excited to have a stellar nomination list. This year we have six categories: Education, Entrepreneurship/Business, Community Servers, Non-Profit, Creatives, and Dynamic Duos, top contenders in each category will be chosen as a 2019 MTW Honoree.  Click below to access the full list of nominations and vote daily!
Meet Will Baggett who currently works with College Football Playoff he is a native of Grenada, Mississippi, and a graduate of the University of Mississippi and Baylor University.
Our long-term goals are to be able to create the next generation of leaders and maximize our efforts locally. We want to create campaigns that will ring from here to the state and hopefully the federal level.